30/06/2012 Edit
-Thanks to
Selden's
comment, there's now the degrees symbol (°) after the Right Ascension and the Declination sections.
-You no longer have to put in quotes..for anything. The Program does all the hard work for you (you lazy bunch!)
-I am currently in the process of finishing the .SSC Builder form and implementing a 'Report Bug' feature.
-As I've previously said; if you can think of anything else I can add, let me know!
[edit]
---
I previously made a Celestia Star Builder and posted it in the same sub-forum as this.
It was extremely basic and it was just me seeing if it was possible.
Well, I've decided to up the ante!
I am in the process of making a Full on Celestia Add-on Builder.
A lot more options, and the ability to make and adjust so much more than previously.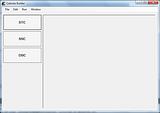 This is the main screen. From here you can open new add-on forms, change the main theme, open/save files and run certain programs (so far).
Hopefully more will be added (and it will look a lot more attractive).
---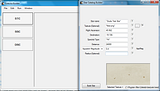 This is the Star Builder screen that appears when you press the 'STC' button.
Here you can see I've implemented a texture-loading system (basic), the option to chose between 'AppMag' and 'AbsMag' and a small '?' next to each section which, when hovering the mouse, shows tooltips and information.
---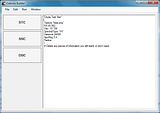 This is the screen you see when you press 'Build Star'.
Yes..it's the main screen. I did this so you can make any needed tweaks before saving.
Well, that's all I can show right now.
If anyone can think of anything I can add, even if it's just eye-candy, let me know!
Thanks, I hope you're liking it so far..
Dryda